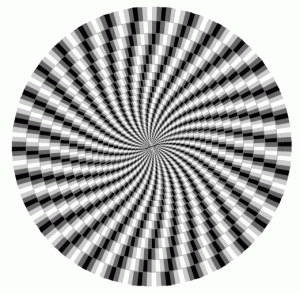 Hi my sweet subbies I have something I know you'll love to hear about. I know how hard it is to find the perfect recording, and I know that not every one of my sweet submissive boys wants just the same thing. I know you feel like you desperately want surrender and to give in but no matter what, nothing feels just right. I know that buying recordings can feel so impersonal and as close as you've gotten in the past, you need something more.
You can have me, alone, whispering all the things you want to hear right into your ear. You can hear me say your name, you can hear me command you, and you can have that over and over again. Even though I love taking calls and listening you to sink into submission for me, I know that calls aren't possible for everyone and that some of you sweet subbies are a little too shy so I offer custom recordings just for you.
Each one is custom made just for you, and while I know it may seem like a lot of money, isn't it worth it to get just what you've always wanted? Isn't it worth it to give yourself to me, to tell me your secrets, your wishes, and you desires only to have me enslave you with them? I promise you, my control is more than worth it.
Pricing

Vocal – $10.00 per minute
Subliminals/whisper tracks – $2.00 per minute per layer
Background music – $25.00 per session
I reserve the right to resell the session in part or in its entirety, regardless of content. All custom sessions are my intellectual property and cannot be resold or redistributed. I retain all rights as to a session's distribution.
I require a minimum of 50% percent down before starting your special custom experience. I also require that all requests be a for a minimum of 20 minutes. I cannot offer any refunds at any point as I take special time away from all other work to put my very best into creating the perfect session for you.
Just contact me if you are interested in having the perfect session made just for you! Please provide me with the specifics of your request (length, details, music/subliminal choices, preferred payment method)
For Non Hypnosis MP3's
I am now offering custom, erotic mp3s personalized to your fetish or fantasy! Why pay for Niteflirt recordings that you have to pay per minute every time you listen to… when you can own and replay your personal mp3s that I record for you? Interested? Email me your fetish or fantasy scenario to incorporate into your mp3, so I can record an mp3 completely unique to you. You are also welcome to submit your own script for me to record. Of course, you can call me on Niteflirt to discuss your mp3 in advance. If we aren't acquainted, you should definitely call me to get a sense of my style and also to hear my sexy voice.
What mp3s do I specialize in? Forced Feminization, Humiliation of all kinds, Panty Worship, Panty Sniffer Fantasies, Fag Boy Training, Sissy Training, French Maid Training, Cuckolding and Glory Hole Fantasies. And yes, I'm an experienced Hypno-Domme, so I offer Erotic Hypnosis mp3s.
Having your own custom mp3 recordings means that you can replay them on your computer, mobile device or mp3 player, so you can listen to them anytime, anywhere you have the privacy to indulge in your fetish or fantasy.
My mp3 recording price will be $7.00 a minute. If you want music in the background of your mp3, add $25.00 to the recording price. Absolutely no custom mp3s under 30 minutes in length. Payments via amazon gift cards or paypal only. 50% deposit in advance, balance via pay to view upon email delivery of your custom mp3. I don't like to be rushed. Please give me several days to complete your mp3. I have a professional musician quality microphone and computer recording software, so the quality of your mp3 will be superlative.