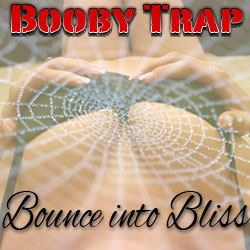 Hello my sweet subbies, and all of you other nice boys. Before we get started I wanted to say a very special thank you to all the boys who have said so many nice things to me in public and in private. It makes me so happy when my sweet subbies say sweet things, and I'm so happy to get to know so many of you.
I'm so excited to finally talk to all of you about my Booby Trap series. Sometimes everything just falls into place when I record, and it's so easy to give you boys just what I want you to have. Abduction was like that, just a perfectly easy process.
But this was different…
I'f you're reading this I'm going to make an assumption here: you want to be hypnotized by a beautiful pair of breasts. You want to be fascinated, mesmerized, and hypnotized by a perfect pair of tits. You love boobs, you love cleavage, and you want to lose yourself to a woman with the power to hypnotize you with her "mesmerizing mammaries".
I've seen the pictures that some of you have made for this site, and other places, and I know that this is a common fantasy. I also know that for some of you sweet subbies, you haven't gotten the file you've been dreaming of. I know some have come close, but for some of you, something's been missing. That's what made this file take so long to make.
This is for all of you boys who wanted something a little more direct, a little more naughty, and I have to say I think I know just what you boys really want from a pair of bouncing, bewitching, beautiful breasts. I've been working on making sure you get just what you've always dreamed of, and I'm so excited that it's finally done.
The Booby Trap Series is dedicated to the hypnotic power of my breasts, and what they do to you. This isn't about making you love any pair of tits more. This is about making you love my tits more. This is about being hypnotized and enslaved by my perfectly big, bouncy, soft, warm, tits, and the power they give me over you.
I promise you sweet subbies, you will be hypnotized by my breasts and it will feel so good you won't be able to resist falling over and over again.
I would say more, but I think you'd rather feel it, than read about it.
-Love Miss Kay.
PS: I almost forgot to tell you what's next.
Financial Aid, a very special perspective on Financial Domination will be coming out very soon. I promise I will always make it very clear when a file is Financial Domination, and while I know some of you are turned off by this kind of thing, I think that anyone that likes Financial Domination will love to get some Financial Aid.
Then there's Lucky Seven. I'm so excited about this one, and I think anyone that's ever wanted to be controlled will be in this file. Well, when you play Lucky Seven you just might hit the jackpot.