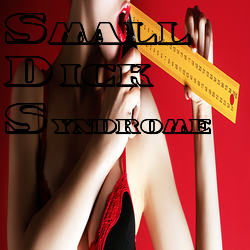 Small dick syndrome has been around for centuries. You're not the first, nor will you be the last tiny dicked man to vastly overcompensate for your pathetic shortcomings. If you think women don't realize how under hung you are, this incisive recording will make you think again. There are so many telltale signs of small dick syndrome, that you can not escape them. And even if you tried, it would only become more apparent how tiny your cockette is.
My new mp3 recording will rip your over-inflated ego down to the diminutive size it deserves to be, the size of your tiny penis. This is a non-hypnosis ear porn recording featuring no holds barred, hardcore humiliation. It is a direct to your conscious mind audio experience where I reinforce your feelings of sexually inadequacy and make you feel aroused by your shame. I know this is what you small penis syndrome sufferers enjoy anyway, because you can not get aroused in the same way that men with large cocks do. You try to gain more and more power in your career, more and more money, buy more and more material things, because you can't gain the most precious digits you lack, in mere inches. I imagine your tiny appendage is getting very excited about buying my Small Dick Syndrome mp3 – so go ahead and click right now, buy it, download it and listen. And if you crave live small penis humiliation, you know who to call for the most brutal SPH ever! Miss Kay! 8:00 min file with a music Purchase this file at http://Hypnotic-Mistress.com or on http://www.kinkbomb.com/p/small-dick-syndrome/157045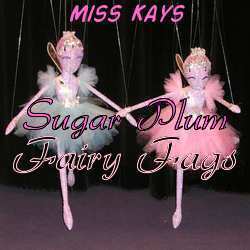 Tis the season to become a Sugar Plum Fairy Fag! And even beyond the holiday season, you will find out all the glorious details of your new destiny as my Fairy Fag. I have such delicious surprises in store for you when you listen to this mp3 recording. And these surprises will lead you to the ultimate pleasure you have been denying yourself and the rich rewards you have been denying me! Immediately after listening to my recording, you will be compelled to begin your new life as a Sugar Plum Fairy Fag. This is not an erotic hypnosis recording, but it is very, very persuasive. If you enjoy hardcore sissy humiliation, forced fem, faggotization and pimping you will buy this powerful mp3 now, download it and listen!
There will be no going back to the way your life was before you listened to my evocative ear porn. I am very demanding and you need a demanding Goddess in your life to take control. I am so tired of little panty fairies who live in denial. Living in denial is like living in limbo. My recording takes you out of limbo and shows you the way to the world where your dreams will come true. Never will something so short and sweet have such a major impact on your life. If you are a sissy, fairy, crossdresser, gloryhole cocksucker, panty boy, fem or faggot,money subbie this recording is a must-listen. I also produce custom mp3s, be in touch with me for my rates for customs!
Purchase this file at http://Hypnotic-Mistress.com or on KinkBomb.com http://www.kinkbomb.com/p/sugar-plum-fairy-fags/154345 or on Nite Flirt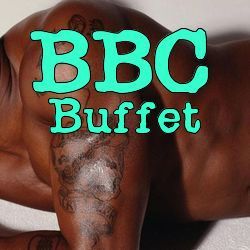 BBC Buffet is a sizzling hot mp3 recording that will motivate you to suck black cocks. I know that so many white men can't resist the allure and power of black cocks. However, what I offer you is more than just a recording. BBC Buffet will resonate deep inside you and make you feel sexually motivated to pursue your dark desires. After you listen to BBC Buffet, you will be down on your knees whether you already suck BBCs or whether you have only fantasized about how hot your first BBC experience will be. My sexy voice triggers you to indulge at the Buffet. And the more you listen to my BBC Buffet recording, you will find that your arousal level for black cocks will be increasing exponentially every time. This is not a hypnosis mp3, but it is highly erotic and mind-blowing. There is no doubt this ear porn will make you will feel you have to submit to black men and serve their superior cocks.
Our culture is very homoerotic and our culture focuses on the black cock as the epitome of homoeroticism. Don't fight your urges to give in to this pursuit. If you have been resisting your urges, this recording will break through those defenses and make you suck the BBCs you deeply crave. Why just masturbate to your BBC fantasy when you can have the reality right there in front of you? Listening to my BBC Buffet recording will make you transcend fantasy. Buy it now! this file is 10:00 mins with a musical background.Purchase this file at http://Hypnotic-Mistress.com or at KinkBomb.com http://www.kinkbomb.com/p/big-black-cock-buffet/153489 or at Nite Flirt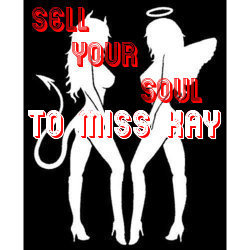 For those of you who dare to listen to this non-hypnosis mp3, I offer a unique way for you to get a hard cock whenever you want to masturbate or need to have sex. But there is a high price to pay for your erection. You will find out what you will have to pay when you hear my exclusive offer to you in this persuasive audio recording. I know that most of you men would do anything to get hard, stay hard and have extra intense orgasms. I know that many of you have seen television, online and magazine ads for dick pills and male enhancement supplements. How many of you have even tried those pills to no avail or suffered their undesirable side effects? Well, now you can overcome erectile issues, forever, without the risk of side effects. Now you can summon a rock hard erection whenever you need to. Never suffer performance anxiety again. What I have to offer you is simple really, but diabolical.
I can't reveal all the crucial details in this description to you, but have no fear, my solution works! Some of my minions have tested it and found it to be a potent way to achieve erections from here to eternity. Don't wait any longer. Click to buy this mp3 now and find out what you must do to experience all that you've been missing from your masturbation pleasure or your sex life. You have nothing to lose and everything to gain! This file is 12:00 min long with a sinister musical background. Purchase this file at http://Hypnotic-Mistress.com Nite Flirt
Kink Bomb http://www.kinkbomb.com/studio/misskay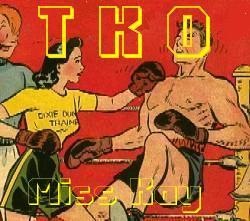 In my newest mp3 titled TKO, I will destroy the last of your manhood in the glory of the boxing ring. Some of you may already know that I enjoy everything about the fetish of agonophilia. This intriguing fetish focuses primarily on men's arousal to fighting, pain and defeat in combat sports versus women. These combat sports include boxing, wrestling and MMA. The fetish secondarily includes men's arousal in watching two women engage in the same combat sports. My ear porn mp3 features hardcore humiliation and will leave you craving deeper humiliation to satisfy your needs. Of course, the needs you have now will change after you listen to my kinky mp3. Your needs will become desperate and twisted and you will do anything to satisfy them.
You don't have to be an agonophilia fetishist to get into my newest recording. Many men are into Femdom or want to feel a woman's physical power overtake them. Men lust for something new to intensify their submissive desires. I am a boxer by avocation and take lessons and spar in a boxing gym, so I know my sport intimately and I will use it to my total advantage to defeat you. I am also studying psychology at university level and use critical elements from what I've learned to make my audio recordings very mind-blowing experiences.
This unique recording will be compelling and persuasive. You will surrender to me and it will be physically and psychologically powerful. Click to buy it and listen. This file is 8:00 mins long and has sound effects of a boxing match.Purchase this file at my store http://Hypnotic-Mistress.com or on Nite Flirt
or on my Kink Bomb Store http://www.kinkbomb.com/studio/misskay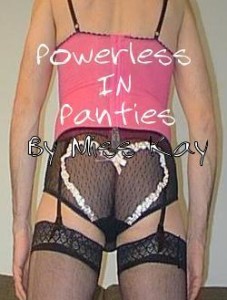 I have fans who sometimes don't have time to listen to a long hypnosis recording, but need to hear my voice control their sexuality. I have other fans who enjoy listening to something different every now and then. If you are into forced feminization and humiliation, I just recorded an interesting eight minute mp3 for you. This mp3 does not include hypnosis. It's time to leave your manhood (if you even have one shred of manhood) behind! It is very direct humiliation for men with forced fem secrets, men who long to serve beautiful, dominant women as a fem. If you have ever thought about giving up your high pressure life and becoming a sissy fem, I provide that delicious escape with all of the feminized lifestyle options available to you such as French maid or pretty party toy. If you have inner doubts about your masculinity, you will no longer have any doubts by the time you are done listening to my Forced Fem Humiliation mp3. A forced feminized fate awaits you. This recording also motivates you to listen to my other sissy and forced fem erotic hypnosis recordings to take your inner and outer transformation all the way. You will not be able to resist going deeper on your journey. The power of my hypnosis can take you there.
Of course, I am available for live erotic hypnosis calls, hardcore humiliation calls and forced feminization fantasies. I can also record both custom mp3′s and custom erotic hypnosis mp3′s, inquire about my rates: CallMissKay@yahoo.com
Click to buy my Forced Fem Humiliation mp3 now! Go to http://Hypnotic-Mistress.com or Nite Flirt
Or my kink bomb store http://www.kinkbomb.com/studio/misskay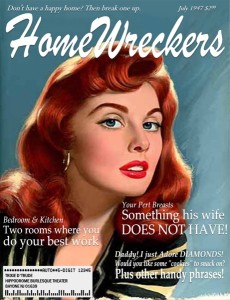 Listening to this Home Wrecker mp3 recording will be the most mind-dazing thrill you have ever experienced. If you are into financial domination, blackmail, ruination without mercy, this kinky mp3 is for you to listen to, over and over and over. You will find out your pathetic fate as I outline everything that will happen to you when I wreck your life and even what will happen to your wife or girlfriend! You don't deserve anything you have, so my twisted plan is to take it all from you. And I will also put you into forced slave labor. You will have to earn even more money for me doing the most demeaning jobs. After there is nothing left of your former assets, you are still an asset that can earn for me.
When you watch movies, you are always attracted to the raven haired Femmes Fatales like you see in the Bond films. You know you would be no match if such a villainess captivated you with her sexy charms and devious plans. That villainess is me. I am your nightmare come true. I am not an home wrecking teen brat who has no skills in extracting large sums of money from men. My power is known far and wide. I own a beautiful home in California, an expensive car, I go to Hawaii and other exotic places every year and I go on spendy shopping sprees all the time. This money came from and will continue to come from from weak men who fall for me financially. You could be next after you listen to this devious Home Wrecker mp3 recording. Purchase this file at my store http://Hypnotic-Mistress.com Nite Flirt or http://www.kinkbomb.com/studio/misskay
Glory Hole MP3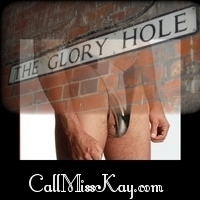 You shouldn't deny your cock sucking impulses to be a bi bitchling or total faggot for me. It's a total privilege for you to serve me this way. Remember every cock you will suck, you will suck for me, your Goddess, Miss Kay. Get to the glory hole or adult bookstore or xxx sex store now and gobble some cock! Buy my Glory Hole Mp3 right now and start sucking….Recorded in stereo with music in the background 12:51 mins This is a non hypno file……Listen to a voice sample or purchase this file at http://Hypnotic-Mistress.com12:52 mins
Cock Locked Chastity
Cock Locked Is a Chastity Mp3 that uses subliminal suggestions to make you weaker and more suggestible to my chastity commands. This  Mp3 File  has relaxing music in the background to help my message sink deeper into your mind. Listen to a voice sample or purchase this file at http://Hypnotic-Mistress.com12:06 mins » $15.00
Humiliation Addict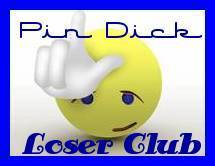 This is a hardcore humiliation MP3 that will that lets losers know what there place is.I call it Mind fuck training for weak and pathetic bitch boys. So sit back and enjoy my sexy voice telling you just who you really are.This file contains affirmations to reprogram your mind that has light music playing in the background.  Listen to a voice sample or purchase this file at http://Hypnotic-Mistress.com13:28 mins » $15.00
Mind Control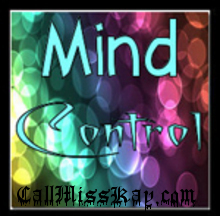 Do you have a fetish for being controlled by a beautiful, dominant Goddess? Be careful what you wish for! My Mind Control audio file is one of my most insidious mp3 recordings yet. In this mp3 I will introduce you to my diabolical form of mind control.This file contains subliminal mantras and background music to help my message penetrate deep into your brain. Listen to a voice sample or purchase this file at http://Hypnotic-Mistress.com16:09 mins » 15.00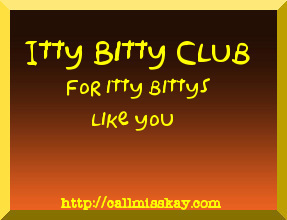 You and your itty bitty:
My new Small Penis Humiliation mp3 is completely cruel humiliation for all of you small penis losers. If you think you can take a massive dose of super strength humiliation, then you need to click, buy and download this Small Penis Humiliation mp3 now. All subbies love to hear me tell them how small and pathetic there itty bittys are,so come and join the club with the rest of the small penis losers. Listen to a voice sample or purchase this file at http://Hypnotic-Mistress.com
11:26 mins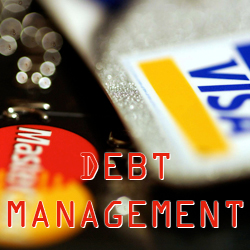 Debt Management:
In this MP3, I don't use hypno techniques per se, instead I use suggestive techniques which are very powerful and compelling. If financial domination or complete ruination are your fetishes or fantasies you want to bring to realities, then you don't want to miss listening to my MP3 ear porn and playing my Financial Domination Game. Listen to a voice sample or purchase this file at http://Hypnotic-Mistress.com or on Nite Flirt or at my Kinkbomb.com 
http://www.kinkbomb.com/studio/misskay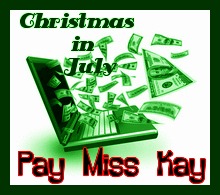 Christmas in July: Christmas in July for Miss Kay and you will either be playing Santa by helping me celebrate this sizzling hot weather holiday with some cool prezzies from my Amazon Wish List! …Or if you're a little piggybank slave, then you will get clicky and send me triple digit Tributes. …Or if you're a Financial Domination slut, then you will be playing one or all of my Financial Domination Games and drain your wallet for me.  Listen to a voice sample or purchase this file at http://Hypnotic-Mistress.com12:29 min » $16.00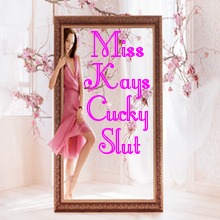 Calling all Cuckolds! Actually, you will be calling your new Cuckold Goddess Miss Kay live on Nite flirt after you listen to my new Cuckolding mp3.There is a hypnosis teaser included in this file. Listen to a voice sample or purchase this file at http://Hypnotic-Mistress.com15:09 mins » 15.00