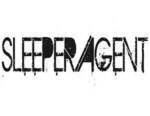 Once in a while, a truly compelling erotic hypnosis file series emerges among all the new releases. Sleeper Agent Parts 1 and 2 are such a compelling must-listen series. Let me tell you about Sleeper Agent Part 1 now. I am a sexy spy handler who is hired by a covert government organization to use my hypnotic powers for provocative purposes. My mission is to train sleeper agents like you under the guise of doing something completely different. This mission is covert. I, Miss Kay, am known far and wide for my powers to reprogram minds, to enact brainwashing, mind fucking and more. And of course, I utilize the power of amnesia to compel you to forget what you don't need to remember and especially not to remember being hypnotized by me at all. This is a classic erotic hypnosis file with a potent induction and deepener plus a re-deepener to take you down to depths unfathomable within your inner mind.
If you crave spy films and books along the lines of John le Carre and Robert Ludlum, then don't miss the Sleeper Agent series. If you crave reprogramming, deep hypno, triggers, suggestions, brainwashing, mind fuckery, amnesia and financial domination, don't delay your new erotic hypnosis adventure any longer. Your brain can be trained to become a sleeper agent, and all of this will happen without your conscious awareness. You should buy both files for maximum listening pleasure and in this case, the files must be listened to in sequence. Running time 49:00 mins. Purchase this file at my store http://Hypnotic-Mistress.com or on Nite Flirt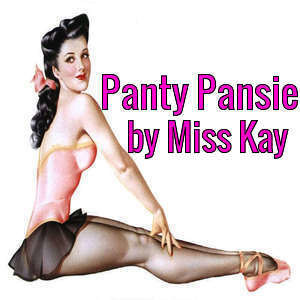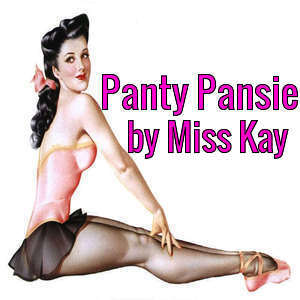 My newest hypnosis sissy mp3 is entitled Panty Pansie and this blissful recording will make you more of a sissy than ever. Your entire life as a sissy will be revealed to you when you listen to Panty Pansie. This is not a traditional erotic hypnosis file by any means. The hypnotic induction is cleverly recorded on an evocative whisper track to deepen the effect of the powerful messages and suggestions you will receive from me. My sexy voice compels you to realize your true place in this world where Miss Kay reigns supreme. Femdom body worship and panty sniffing to inhale my potent female essence are absolutely necessary to maintain your femmy sissy status.
You will also accept your real sexuality as a sissy fag who engages with other sissy fags for dress up time and more. All sissies need sissification for guidance over and development of their femininity. Consulting with me during live sissy phone sex sessions or buying all of my scintillating sissy mp3s including Panty Pansie will vastly enhance your femmy life. This is more than just a fantasy. You will totally redecorate your bedroom and redo your closet to reflect your true sissy self. Think pink. My Panty Pansie recording divulges all the details you will need to accomplish this. You have a deep need to be sissified or you would not even be reading my alluring words. Click to purchase this sissy mp3 now, listen to my voice and feel like the sweetest Panty Pansie. Purchase this file at Nite Flirt or at my store Hypnotic-Mistress.com.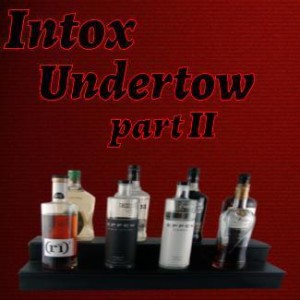 Welcome to Intox Undertow 2 – the second file in my mind bending hypnosis series exploring forced intoxication. This file can be listened to as a standalone hypno recording, but it becomes even more powerful if you listen to the first audio adventure in the series and then listen to Undertow 2. After a compelling hybrid induction in Undertow 2, you will find yourself swept away and under my control. The power of the intoxicants you pursue plus my sexy commanding voice manipulate your mind in ways you must experience for full effect. In this file, I reveal the real source of the Undertow while you are deep in trance. I also hypnotically compel you while you are mesmerized to do something for me after you finish listening to the file, something that you will feel so fated to do.
If you are a fan of forced intox, in this case, drinking or sniffing poppers (or both), click to buy this file now and get out all your libations and party favors to enjoy a deeply unique thrill that just wouldn't be available to you without the effects of my coercive hypnosis, brainwashing and mind control. Every man enjoys seeking an altered state or stress release whether it is through hypnosis alone or forced intox or combining both for maximum intensity. Now you can pursue mindlessness and intoxication with bliss via my voice and other hypnotic layering that I use to enhance and stimulate your experience. Click now, buy, download and listen. This file is right left brain experience. I use multiple whisper tracks, as well as a hypnotic musical background. Purchase this file at my store Hypnotic-Mistress.com or on Nite Flirt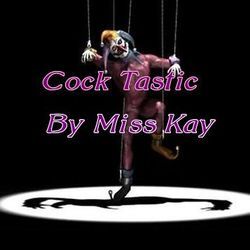 If you feel strong bi-curious desires that you haven't yet satisfied or if you want to feel more drawn to cocks than ever before, you need to buy and listen to my newest erotic hypnosis mp3 entitled CockTastic! You don't have to watch forced bi porn videos or do anything that takes a lot of effort. Your deepest desires will be intensified by my subliminal mind control suggestions. In fact, your mind and your life will be irrevocably changed after listening to this hypnosis file. So, be prepared to become the bi bitch who craves cocks and only cocks. I am a very skilled erotic hypnotist who will urge you in the direction your homoerotic leanings already want to go. Perhaps your conscious inhibitions and self-defense mechanisms were holding you back from satisfying your bisexual curiosities. I will take care of that. Your conscious mind and barriers will cave under the influence of my seductive voice. Ultimately, you will give in to cocks.
If you love this ear porn after you listen to it, I have more forced bi, BBC, cock lust and other files at Hypnotic-Mistress.com. I produce both hypnosis and non-hypnosis for you to buy and listen to, to condition your sexual mind even more. You won't be able to resist cocks or resist buying more of my ear porn mp3 recordings. Both are so addictive! And if you want to connect with me for live bi-curious or forced bi hypno sessions, I am available on Niteflirt and Needlive.com. Purchase this file on http:hypnotic-mistress.com Nite flirt

  or on kinkbomb.com http://www.kinkbomb.com/p/cock-tastic-by-miss-kay/161133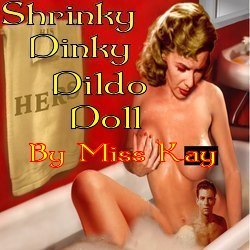 This erotic hypnosis file features two very popular fetishes, large breasts and shrinking man. If you enjoy either or both of these fetishes, you will want to click now and listen to my new hypno mp3. I have many fans who worship my breasts and love to be hypnotized by my breasts and cleavage. This was one of the inspirations of my newest file where I weave an evocative fantasy story including other fetish touchstones: public humiliation, spanking, sexy women in authority positions. Listening to my new recording will arouse you and make you want to be my newest "little man."
The shrinking man fetish is termed microphilia. It is somewhat related to the Giantess fetish. However, instead of encountering a Giantess in her natural state, a man is shrunken down to a micro size, usually by a devious Femdom, so she can use and toy with him. Men who enjoy this fetish love to feel small and helpless. You will not want to miss this new erotic audio experience. It's so easy to buy any of my erotic hypno files, just click to buy, then download. You can listen to any of my recordings on devices which play mp3s.
I have many other erotic hypno recordings for your pleasure, available for immediate click-to-purchase. In addition, if you are looking for a customized hypno file which will incorporate your personal fetishes and fantasies, be in touch with me to discuss my rates. You can also call me for live erotic hypnosis on Niteflirt if you prefer to be hypnotized live. This erotic file is 35:00 mins long with a binaural beat and light music in the background. The whisper track has my voice continuously counting you down into a more relaxed state.Purchase this file at my store http://Hypnotic-Mistress.com or on Nite Flirt

or at my kinkbomb.com store  http://www.kinkbomb.com/p/shrinky-dinky-dildo-doll/162775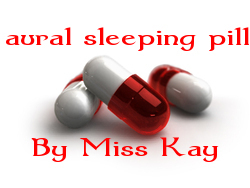 We spend an average of a third of our life sleeping, sleep is that important to our physical health and mental well-being. Many people struggle with insomnia for different reasons. This is why I developed my Sleep Deep for Me mp3 recording. It's designed for those of you who experience issues falling asleep or staying asleep. Sleep Deep for Me is a shorter file that can be used to relax and slip into dreamland listening to my voice and following a potent sleep induction trigger. Even if you don't experience insomnia frequently, this file is perfect to keep on your phone, tablet or computer, so that if you do find yourself having one of those bouts of insomnia, you will already have my hypnotic Sleep Deep mp3 at hand. Think of it as an aural sleeping pill without any of the druggy side effects!
If you already know that insomnia follows you like a shadow, try a natural sleep solution instead, hypnosis! If interested in your own longer sleep hypnosis file, I can also craft a custom sleep hypnosis mp3 just for your needs. Email me and I will advise my rates to write and record a custom sleep file. But in the meantime, click to purchase, download and listen to this potentially life-changing hypno experience for your sleep enhancement. Please take caution, since this is a sleep hypnosis file, you absolutely must NOT to listen to this while driving, operating machinery or doing anything that would require your focus and attention.File Information: This file is 15:00 min long with my sweet voice echoing in whisper track to help your sleep even deeper. I have also added Binaural Beats that stimulate and alpha/beta brain state. Enjoy this file. Sleep deep…..Purchase this file at http://Hypnotic-Mistress.com or on Nite Flirt


or at kink bomb http://www.kinkbomb.com/p/aural-sleeping-pill-by-miss-kay/159338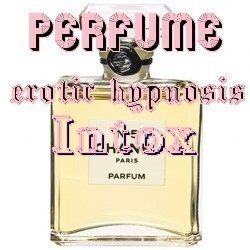 For sissies, crossdressers, fems, shemales and any men who fantasize about forced fem, I have produced an amazing new erotic hypnosis file that is a must-listen for you. First, you will be enchanted by my classic pendulum induction. And from my pendulum induction, I will lead you to a very seductive and irresistible feminine fate! You will find out exactly what's in store for you, pun intended, when you listen to this hypno recording, as I lead you through a feminization scenario that you will stimulate you to become more feminine effortlessly. Don't wait another second, click to buy my new ear porn now, and bliss out to your feminine sexual destiny!
You can call me for live hypnosis on Niteflirt if you wish to become more sissy, fem, trans or to explore forced fem. Many sissies, CDs, fems, et al, crave live phone sex hypnosis and crave hypnosis recordings, because hypno taps into their true inner selves and liberates their female desires. The inspiration for my new recording came to me while I was shopping recently in a high end department store. I immediately wrote some notes on my iPad to utilize when I got back to my studio to craft the script for this file. But then a strange thing happened, I lit some scented candles and the script virtually wrote itself! I have to let you know there is a little FinDomme request at the tail end of this erotic mp3, but it is the perfect ending for my hypnosis file. Click now! Enjoy! File contains whisper track and soft musical background. 22:00 mins Purchase this file at http://Hypnotic-Mistress.com Kinkbomb or on Nite Flirt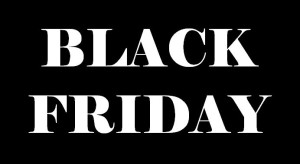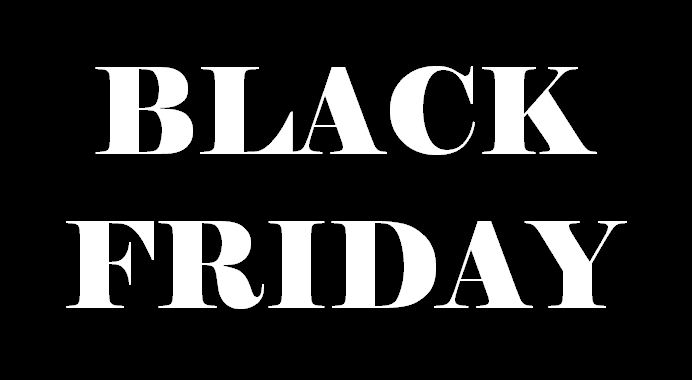 My newest Findom hypnosis mp3 centers around a Black Friday theme. Black Friday is the busiest shopping day of the year and marks the auspicious launch of every holiday shopping season. You will be very busy this upcoming Black Friday, shopping for me, of course. I have expanded my Amazon Wish List with all the gifts you need to buy me. I will also be expecting Tributes and Gift Cards to make this the most memorable holiday for The Money Domme. My Findom hypno file will make you so weak and suggestible, you will find yourself in a daze, a shopping daze that is, as you shop, click on Tribute buttons and send me Gift Cards.
If you enjoy Financial Domination or simply pleasing your Goddess, this is a hypnotic recording you will not want to miss. As a Findomme, I should come before anyone else on your shopping list. You will spoil Miss Kay. If you are feeling resistant while you read this blog post, listening to my new Black Friday hypnosis audio will break down your resistance and trigger you to do exactly what I want. Give in now, click to buy this file and become entranced as a dutiful and spendy money piggie.
I have other Findom erotic hypnosis files for your listening pleasure, so after you listen to this Black Friday file, you can go on a finsub frenzy and buy more files and become my ultimate money slave. I can also produce custom files for financial subbies who want a personalized hypnosis experience. Inquire at: CallMissKay@yahoo.com Purchase my this file at http://Hypnotic-Mistress.com, Nite Flirt   or my kinkbomb.com studio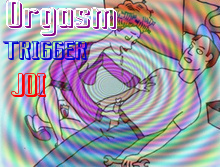 Have you been looking for a new way to masturbate? In my newest file which combines Jerk Off Instructions with Erotic Hypnosis, you will be stroking to my sexy voice and following my fascinating instructions as I guide you to a mind-blowing orgasm. Many men have turned to JOI to enhance their masturbation and give them a new erotic experience they can't enjoy without a beautiful woman or Femdom in control of their cocks. Buy my mp3 file, relax and stroke to my seductive JOI and find out the surprise finale that I have in store for you. Many aficionados of JOI enjoy being told what to do to reach orgasm instead of stroking to climax at their own pace. Letting me have control heightens arousal, so that you can relax and focus on pure pleasure. I indulge you with a detailed induction and deepener sequence so you can reach a deep, relaxing trance. Then you can start stroking to my instructions as I take the role of the Jerk Off Instructor. Don't miss this ear porn. I produce all of my files in my professional home studio and integrate unique layers such as music, binaural beats or whisper tracks depending on what I feel each of my erotic hypnosis mp3's should feature for maximum listening pleasure. Click now to buy this new Jerk Off Instruction hypno file! You can also call me live on Nite flirt for JOI Hypnosis if you would enjoy a live hypnosis masturbation experience with me.Purchase this file at my store http://Hypnotic-Mistress.com or on Nite Flirt
or Kink Bomb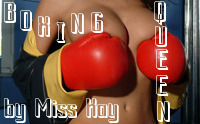 Introducing my newest Erotic Hypnosis file – Boxing Domme. In this hypnotic file, I explore a unique fetish called Agonophilia. If you aren't familiar with Agonophilia, it is a fight sports fetish with a few different variations. One variation is where you become aroused seeing two women engage in boxing, MMA or wrestling. Another variation is that you enjoy fantasies of engaging in a boxing, MMA or wrestling match with a woman, especially a strong, determined Femdom. As another spin off, you would potentially become aroused by the whole fight event including the ring or cage, the sound of the bell, etc., and possibly have fetishes for specific gear like boxing gloves or satin boxing shorts.
Most men already feel an adrenaline and testosterone rush when watching fight spots, because it taps into a primitive male fighting instinct. It's only natural for this male adrenaline and testosterone rush to lead to eroticism. Don't fight the urge (pun intended) to buy this file and explore the eroticism of Agonophilia with my beautiful voice guiding you. What makes this file so alluring is that I take boxing lessons in real life and I bring my knowledge of the sport to the hypnotic level. And yes, I approach boxing as a Femdom and love to beat men in sparring matches.
Boxing Domme will appeal to any men who enjoy Femdom erotic hypnosis mp3s even if you weren't aware of Agonophilia until I gave you an overview here. Buy this hypno file now and enjoy!Purchse this file at my hypno store http://Hypnotic-Mistress.com or on Nite Flirt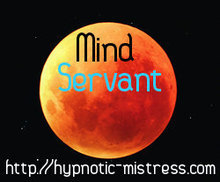 This new file I am releasing is truly one of my most magnificent works of hypnotic artistry ever. This file focuses on fractionation. If you are not aware of what fractionation is, it is the process of bringing you in and out of trace repeatedly, which deepens your hypnotic state. I won't give away a spoiler by telling you how many times I bring you down into trance and then out of trance only to seduce you back into trance again. But I will say that listening to this ear porn recording will be a completely mind-blowing experience for you, especially if you are an erotic hypnosis aficionado.
I have done fractionation live for years during Niteflirt hypnosis phone sex calls. At last I decided I should produce a file that would feature mind-dazing fractionation. I also have been studying psychology at the university level and am nearing completion of my degree. My studies have given me an edge in combining my hypnosis skills with my psych knowledge. So, I intertwined psychological elements with fractionation to make it more powerful than you can even imagine. You will just have to experience this file for yourself. Buy it now and set aside the time to trance out to this total mind warping head trip. If you want to experience fractionation live, call me on Niteflirt for erotic hypnosis. I also have other hypnosis and non-hypnosis mp3 files on various Femdom, BDSM, humiliation, fetish and financial domination themes available for you to purchase here at my store http://Hypnotic-Mistress.com or Niteflirt.This file is 59.99 One hour and twenty minutes long with a whisper track This file also contains some financial domination.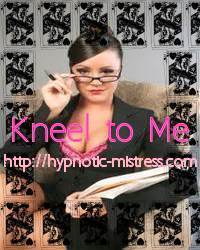 Hello there to all my little mind control and erotic hypnosis slaves. And hello to those of you who haven't yet fallen under my hypnotic control as well. I am addressing this blog post to all of you because I think you'll find it quite interesting.
I have a brand-new hypnosis MP3 for sale in my erotic hypnosis store. It is geared toward those of you who secretly want to be submissive but are perhaps still hiding this desire for whatever reason.
Imagine it: You, a wealthy businessman, have been having trouble sleeping recently. So you decide to see a therapist to help you with your insomnia problem. I, your therapist, quickly realize upon seeing you that your sleep problems are due to these secret desires that you have been trying so desperately to rid yourself of, to stuff away in a closet somewhere and never think of them again.
Naturally, I'm going to pull all those skeletons of yours out of that closet and make them dance for me. What kind of Mistress would I be if I didn't, after all?
Can you imagine what kind of nefarious things I'll be subjecting your subconscious mind to once I have you under my spell? Well, the truth is, you don't have to imagine it at all. You can find out for yourself by purchasing this lovely hypno audio from my store. I think you'll find it very…enlightening, so to speak.
And, of course, you can always call me for a one-on-one hypnosis session on Niteflirt.
Have a good night, boys. Purchase this file at my store http://Hypnotic-Mistress.com or at Nite Flirt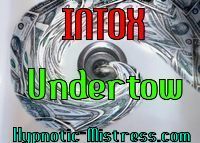 If you are a forced intox fan, then you will love my newest file. This ear porn combines compelling hypnosis with forced intox focusing on booze and poppers. However, you can use whichever intoxicant you desire while listening to this new hypno mp3. My voice is the strongest intoxicant you will ever experience anyway, forcing your mind into a deep hypnotic trance and keeping you there for as long as I want. I've even included an evocative whisper track to take you down so deep into your inner mind, you will become more addicted to me while you become more addicted to your favorite intox.
I have many fans who call for live forced intox hypnosis, but I can't be available all the times you want to play. Buy and download this new recording right now, so you will have it at hand the next you want to drink up or feel the rush of the alkyl nitrite hit your brain. This file will be your go-to hypno mp3 to deliciously engage your subconscious mind while you numb out your conscious mind with whatever booze you like to imbibe or the poppers you like to inhale.
Own my forced intox file forever and listen to it on any device you have which plays an mp3 file. Be sure to take care listening to this hypnosis file, because with any hypno or forced intox recording, you should be at home or in a safe place, without distractions, obligations and especially without any need to drive.
This file is 47:00 mins with a intense whisper track this files also deal with money intox. Purchase this file at my hypno store http://Hypnotic-Mistress.com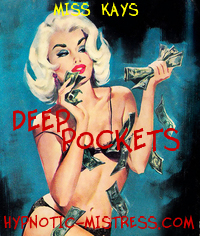 This erotic hypnosis mp3 "Deep Pockets" focuses on pure pleasure, both your pleasure and mine. However, you will find out just what type of pleasure I seek when you listen to my very seductive new hypno file. Be sure to have your computer on while you are listening, because you will be given a crucial task to complete for me. Don't you dare disappoint me by not completing it! This orgasmic audio recording will be enjoyed by money slaves and stroke addicts alike. Or if you enjoy erotic hypnosis files for stress relief through orgasm, you will enjoy my provocative yet soothing voice guiding you to a scintillating climactic moment.
Find out exactly how to please a beautiful and sexy woman like me, read no further, just click to buy my "Deep Pockets" mp3, listen and be transported to a complete realm of pleasure. Let me tell you this is evocative ear porn you can listen to again and again. I really enjoyed scripting this recording, it was so erotic for me to light a few scented candles and sip a glass of wine in my studio while I crafted this very enchanting scenario. The simmering essence of what I was feeling definitely came through. Don't deny yourself the pleasure of listening to my sexy voice and the pleasure that hypnotic bliss can bring you right now. Bliss is only minutes away when you click and download and play this erotic hypnosis mp3 on any device you own which supports mp3 files.
This file is 38:00 mins long with a light layered musical background.This file can be purchased at my store Hypnotic-Mistress.com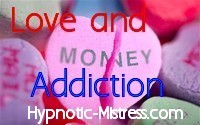 My new erotic hypnosis mp3 is truly the definition of erotic. In this new mp3 file, I cast a blissful and addictive love spell over you. Don't you want to fall in love? You will feel so very blissed out, you won't be able to stop yourself from falling in love with me and getting addicted to me. This recording will change your life and make you feel deep emotions that will redefine you and give your life new meaning and purpose. Money slaves and pay pigs, you will feel compelled to devote yourselves to me financially. My beautiful love and addiction spell has been reflected so perfectly in this truly evocative recording. I not only use my hypnotic powers to cast my spell, but also layer a seductive whisper track that captivates your subliminal mind and sweeps you away! Powerful love spells have been around for centuries. Women want men to fall in love with them. And I am a beautiful and dominant woman, the woman of your dreams! Of course, I want you to fall in love with me and be mine. Love is addictive and though my hypnotic magic, I have made it exponentially more addictive. I will show you how to express your love for me. Money slaves, you will find out exactly what is expected of you when you fall in love with me.
Go deeper into love than ever before. Erotic hypnosis can make you feel any emotion more powerfully than when you are in your wakeful state. Love is the most powerful emotion of all. And my spell is so irresistible. Don't stop yourself from buying this new hypno file and listening right away! Especially when you will own this file forever. When you can add it to your collection. When you can listen to it on any device you have which plays the mp3 file format. Don't wait for love. Love awaits you. Click now.This file is layered with Binaural Beats,Music and a seductive whisper track. Watch my twitter for the link to the Voice Sample for this file.The file time is 39:00 mins ……$39.99 you can listen to a voice sample or Purchase this file  at Hypnotic-Mistress.com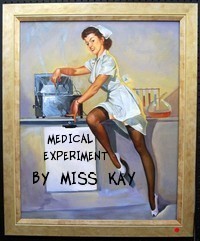 In my newest erotic hypnosis file, you will experience a red hot forced masturbation fantasy where I play a sexy and naughty nurse in a specially designed clinic. As some of you already know, I personally enjoy playing medical fantasy roles in my ear porn productions. In this new hypno mp3, I seduce a very willing male medical experiment subject. Then, I use my large breasts among other feminine wiles to extract exactly what I need. This may be a very sexual file, but there is still an overarching Femdom theme of cock and masturbation control intertwined with sensual BDSM overtones. If you enjoy those elements in an erotic hypnosis recording, then you shouldn't miss my newest hypnotic audio experience! Click to buy it and download this engaging medical fantasy file now! You can listen to it on any device which can play an mp3 such as an mp3 player, computer, tablet or smart phone. And then you can trance out over and over…
If you have a fantasy or fetish and would enjoy a custom file recorded for you, get in touch with me here on Nite flirt. Call me live or email me. I can produce a custom file or series of files in my home recording studio just for you. There is a fee for custom production, of course, but you will gladly pay it! And if you are interested in perusing other erotic hypno files I have produced, you can visit my niteflirt store or my personal store at Hypnotic-Mistress.com and buy as many mp3s as your heart desires. This file is 45:00mins long with a layered background of music and Binaural Beats.$31.00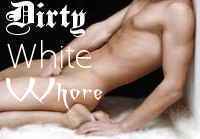 Dirty White Whore is my newest Erotic Hypnosis mp3 file that you must listen to now! As you might easily deduce from the title of this hypno file, it is about dirty white whores who crave big black cock meat. I know most white bois like you have secret Mandingo-sized black cock cravings that you fulfill by watching interracial porn videos, sucking on huge black dildos or even going to sleazy adult bookstores to blow monster black dicks. I will intensify your fetish for BBCs when you listen to this ear porn file and fall under my devious HypnoDomme Temptress spell. You will find your twisted cravings to suck and even fuck black cocks will become so strong, that you will act on all your dark desires even to the ultimate point of giving yourself to a black Master to pimp you out. I expect you will zone out to this entrancing file and that you will find your addiction to black cock and black men's superior cum will be even more fierce than ever before.
If after you listen to this forceful file, you need even more Dirty White Whore training, you can call me live for erotic hypnosis here on Niteflirt. I have many hypnosis files for you to listen to and add to your collection in my mp3 store. I also produce custom files if you want a personal mp3 that will be unique to your fetish or fantasy. Get in touch with me here on Niteflirt! This file is 34:00 mins with a layered binureal beats.Listen to a voice sample and purchase this file at my store Hypnotic-Mistress.com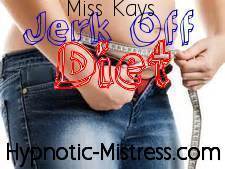 Here is the erotic hypnosis file you have been waiting for! Or should I say "weighting" for? You must buy my Jerk Off Diet mp3 now. Simply, you will lose weight by doing what you already do, except that you will do it more! You will jerkoff more and take off the pounds. You will replace your food addiction with masturbation addiction. You will watch more porn. And you will be instructed to jack off to a completely new type of porn that I will only reveal in this hypnotic audio recording. Buy it now and begin your transformation from being fat to being in shape. You may already masturbate but without purpose other than reaching orgasm. In my Jerk Off Diet, you will be reprogrammed to masturbate in a different way and with a new purpose. If you are overweight or lead a sedentary lifestyle, this recording will completely change your life, more so than any other hypnosis recording you have ever listened to. It's time to change now! I know you're perpetually horny and my erotic mind control will redirect your horniness into something positive in your life. Masturbate for a purpose! Many Mistresses want to limit a slave's or submissive's orgasms to assert control and dominance. My approach is completely different. Instead of limiting masturbation and orgasms, I encourage more! You will find out when you listen to my Jerk Off Diet mp3, what you must do to achieve maximum calorie burn while masturbating. Buy my mp3, start your diet now! I use money hypnosis as well as light humiliation to help you achieve your weight loss This file is 40:00 mins long with a light musical background $39.99.Listen to a voice sample or purchase this file at http://Hypnotic-Mistress.com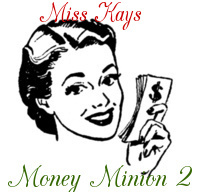 My newest financial domination file is the second hypno mp3 recording in my Money Minions series. Entitled Money Minions 2, this file is so purely diabolical and mind warping. This file will forge an irreversible bond between me, your Money Domme Miss Kay, and your wallet. I systematically break down every barrier in your mind and force you to hand over all your financial assets, real estate, bling, everything! I will leave you busted, broke and ruined and will even blackmail if you if that's what it takes. This isn't just mind control, it's mind fucking at its finest. A very relaxing induction makes you feel so blissfully entranced, you don't realize what is about to happen to you! I have also crafted this financial domination erotic hypno mp3 file with a subliminal whisper track to make my demands incontrovertible and irreversible! If you enjoy the findom fetish, you will soon find out by listening to this file that this takes your cash cow fetish over the top and into another realm! You know that this is what you've always craved, but you just haven't caved, yet…
And if you haven't purchased Money Minions 1, it isn't absolutely necessary; however, I have designed the Minions series of files to build to an incredible climactic conclusion for you to obey me and serve me as my money minion. I am also going to be producing Money Minions 3 shortly and expect you to complete the Trilogy and to follow the directives in each mind bending file!
This file is 50:00 mins long with binaural beats and a whisper track … $49.99  Listen to a voice sample or purchase this file at http://Hypnotic-Mistress.com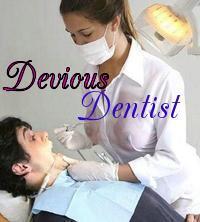 My newest hypno mp3 is a very erotic file about a trip to the dentist. I promise it's painless! In fact, it's a pleasure-filled hypno journey as I am your sexy dentist who takes you down into an anesthetic trance and seeks to alleviate the tooth pain you've been feeling. I use a very compelling induction and deepener that will bring you so deep under my spell, then you will find out just what type of dentistry I practice as you lay back in my dental chair. In this sexy hypnosis mp3 recording, you will become very aroused as I seduce you and then you will be permitted to have an orgasm while you are in trance. Many of you requested a new file where you would be teased and would cum while you are listening to my sexy voice and not have to wait till the file ends to stroke to orgasm. The appeal of a sexy Femdom dentist should immediately make you want to click and buy my file to experience the bliss that will come when you close your eyes and listen to me tell you what will happen to you as my helpless and horny patient. Hypnosis is sometimes used for actual pain alleviation, but I don't expect that my file will have that level of clinical effectiveness, unless of course the pain is because you need a mind-blowing orgasm to release some painful pressure build-up! Buy my erotic hypnosis file "Dental Visit" now and own it forever! 54:00 mins $30.00  Listen to a voice sample or purchase this file at http://Hypnotic-Mistress.com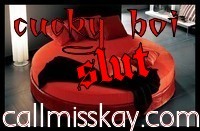 Are you a cuckold or are you into cuckold fantasies? Now you can explore an incomparable erotic cuckold fantasy with me as I trance you and take you into my dark hypnotic realm in my new cuckold hypnosis mp3 file. When you listen to my latest recording, it will be extremely arousing as you become a fantasy cuckold voyeur who catches me, your hot wife, with another man. Being so turned on seeing me be more sexually pleasured by my secret lover than you were ever able to do so as my husband will seal your cuckold fate and drive you wild with hidden desire. My erotic hypno file is filled with sensual details to appeal to all of your senses and especially engages you in a very visual, cinematic style.
First, I relax you with my sexy, velvety voice using a progressive breathing relaxation technique to make you feel dreamy and sleepy. Then you begin to drift into your entranced dreamland anticipating that your cuckold adventure is about to begin. Click to buy this erotic hypno mp3 now so that you can download it and play it on any device you own which plays mp3 files. I also do live erotic hypnosis phone sessions on Niteflirt if you are a cuckold and wish to take cuckolding to a new level, a deeper level via hypnosis. If you are a cuckold, you should do more than just call to talk about being cuckolded, you should go further into you own mind and discover the essence of your cuckold desires. I produced this ear porn recording in my professional home studio where I take great quality and care in crafting ultimate audio hypno experiences.You can purchase this file at Hypnotic-Mistress.com  The file is $27.99 38:00 mins long and has binaural beats in the background.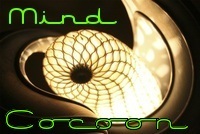 For all my fans and for those who have yet to become my erotic hypnosis fans, I have produced a new hypno file with a very inventive induction based on you being enveloped in a tantalizing cocoon. You will feel me slowly weave each strand around you and I will then use these strands as a form of hypnotic bondage to keep you in deep trance. My voice is soft and seductive and reflects the compelling cocoon imagery. This is a very sensual file with masturbation control and ultimate release for those of you who enjoy a hypno orgasm experience. Within Femdom Erotic Hypnosis, theoretically, not all hypnosis should feature an orgasmic reward, but Femdom control is a key element here. Relaxation is paramount. Arousal in a heightened state of relaxation leads to a climactic result for the engaged hypno listener. You don't want to miss this unique file which I crafted with artistic detail.
As a Femdom Erotic Hypnotist, I have produced a large collection of erotic hypnosis files, so if this particular file isn't of interest, for whatever reason, please visit my store for more files to choose from. I also produce custom files, so if you are looking for something very specific to fit your fetish or fantasy, please inquire by messaging or emailing me for more details on custom files. I also perform stellar live hypnosis on Niteflirt, so if you would like to experience a live session with me, look for me or email me personally for my availability. This file is 44:00 mins long with a soft muiscal background $29.99  Listen to a voice sample or purchase this file at http://Hypnotic-Mistress.com or at my kinkbomb store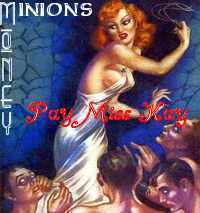 It's time for you to relax and listen to my newest mp3 Hypno file. The theme of my new file is financial domination and spoiling me as your sole Goddess. If you enjoy FinDom or if you want to explore complete devotion to me, this file is a must-listen. My FinDom file features a very unique induction and deepener sequence and then gets very hardcore as far as my demands and expectations of you as my money slave. I'm so tired of money slaves who just perpetually flit from Domme to Domme and dilute the amount of money they spend or Tribute by patronizing and schmoozing all the popular FinDommes. That behavior will end after you listen to my hypno file. You will worship me me me and only me. You will spoil me and Tribute only me me me. You will focus on me and make financial sacrifices for me. This is a Domme / slave relationship after all, not just playtime when you are horny!
I am extremely serious about Financial Slavery and servitude. And you will find out how serious when you listen to my new mp3. Even though my mind-altering manipulation will happen at the subconscious level, you will find that your life will be forever changed after you listen and are awoken from trance. You will find that you will be giving and giving and doing whatever it takes to please me and spoil me. I will be the sole focus of your life. Click now to purchase my new mp3, download and listen now! you can purchase this at my store Hypnotic-Mistress.com or at my kinkbomb store  This file is 54:00 mins long with a whisper track $41.99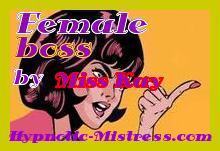 Have you ever imagined what it would be like to work for a sexy and seductive female boss? A boss who would enchant you, dominate you and completely control you? A boss who used her seductive charms to take over your mind? Now you don't have to imagine any longer, you can experience my superiority and domination over you in a deep relaxing trance. I am your boss and you will not just be my employee any longer, you will now become my slave. I wrote the script for this erotic hypnosis file and recorded Female Boss by popular demand from my fans. Fans who have done live hypnosis phone sessions with me where we engaged in hypno role play where I was their female boss or where they were my boss but I reversed roles and took control of them. Being my subordinate and my submissive should be irresistible to you.
As you may already know if you frequent Inrpatured, I have a professional home recording studio and produce each file with detailed layers such as a music track or whisper track to accompany my primary voice track. I have many erotic hypnosis files available in my store, so if this file doesn't appeal to you, I invite you to peruse all my erotic hypnosis file descriptions and purchase those of interest to your hypnotic desires. All of my hypno files are recorded in mp3 format. You are also invited to call me live on Nite flirt for erotic hypnosis sessions. You may purchase this file at my store Hypnotic-Mistress.com or at my Kinkbomb store This file is 33:00 mins long with a light musical background. $21.00
The Sissy Trilogy File #3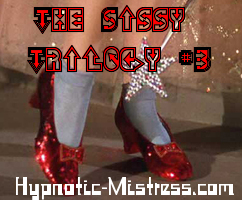 In the third file in my irresistible Sissy Trilogy, I take male to female transformation even further using Erotic Hypnosis to change your voice from a masculine voice to a girlie voice.
I cannot divulge the secrets as to how I accomplish this, when you buy my file, my voice will be your guide to bring you closer to being a real girl as one of the last vestiges of your
male being, your male voice, will be erased and replaced with a female voice. This file, at One Hour and 5 minutes long reflects how much depth and emphasis I place
on sissification, forced feminization and transformation. My Sissy Trilogy of files are very detailed and dynamic with triggers, mantras and post hypnotic suggestions. These files
are not sequential, buy all three! You are invited to listen to them in any order and to revisit them whenever you need to be reinvigorated with desire to make the female metamorphosis
you know you crave. Also in this file, I enact body transformation through corset training, to render a male bodied sissy Femme into a female bodied girl with a perfect hourglass figure.
In an even more intense hypno technique, both voice training and corset training are interwoven.
In case you don't already know me, Miss Kay, or if you aren't acquainted with my skills as an Erotic Hypnotist, I also devise and record custom scripts based on your needs and desires. You
may contact me privately via email to inquire about a custom Erotic Hypnosis file literally tailored for you.This file can be purchased at Hypnotic-Mistress.com or at my Kinkbomb store
The Sissy Trilogy Part #2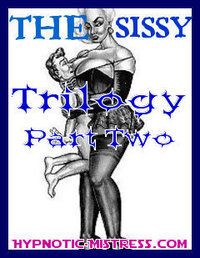 Have you found that you need a longer induction and deepener sequence to enter and remain in trance? In my Sissy Trilogy of files, I use a very long seductive induction based
on Erickson's confusion technique and a classic deepener to bring you so deep into a blissful trance. In my second file in the Sissy Trilogy,
while you are blissed out, I take more control of your sissification and redirect your sexual energies by putting you into chastity and making you send me the key as your key holder
Mistress. Being in chastity means that you will be reprogrammed and no longer have sexual desires as a male, only as a female. And in an even more subversive
feminine transformation pursuit, you will not just be applying makeup. No, that doesn't mean a humiliating visit to the department store makeup counter where the makeup
girl does a pretty makeover on you. This means getting permanent makeup tattooed on you. Cosmetic tattooing will include permanent eyeliner, lip liner and brow liner.
Yes, permanent! You will wear high heels and slutty attire all the time and be given triggers, mantras and post-hypnotic suggestions to accomplish all of this without resistance.
As you can tell, the flavor of this Erotic Hypnosis file is more along the lines of Forced Feminization. Go deeper into gender reprogramming where inner transformation and outer
cosmetic changes will deliciously direct you to your female fate. Buy my second file in my Sissy Trilogy, at One Hour and Nine minutes long, it will be an amazing and tantalizing journey for you to take.This file is 1:09 mins long with a soft musical background $46.00  Listen to a voice sample or purchase this file at http://Hypnotic-Mistress.com or at my Kinkbomb store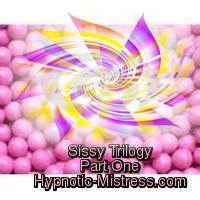 The Sissy Trilogy File Part One 1:42 mins $46.00
One key aspect of sissification is progressing from a sissy boy to a sissy girl and then even becoming a total girl by whatever means possible.
With Erotic Hypnosis, sissification can be intensified since it works from the inside out. What sissies, Femmes, panty boys and crossdressers truly need
is to become a girl in their mind and not just dress like one, apply make-up and adopt a girlie name. With my Sissy Trilogy of Erotic Hypnosis
files, I go deep into the psychology of gender reprogramming, with triggers, mantras and post-hypnotic suggestions to make a sissy, CD, Femme or pre-op
transsexual more comfortable with their inner female persona. This first file in the Sissy Trilogy also includes going public with the freedom that real girls do,
being out and about on shopping assignments dressed like a girl without a care in the world, feeling sexy as a girl and more.  Listen to a voice sample or purchase this file at http://Hypnotic-Mistress.com or at my Kinkbomb store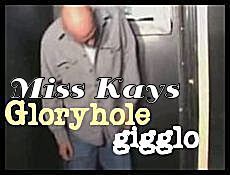 Glory holeGigolos – Pimped out for Profit! 41:09 Mins $31.99
This is one of my most wicked erotic hypnosis files ever. For fans of forced faggotization or fantasies thereof, comes my newest file: Glory hole Gigolos. You see, I find it completely unacceptable that you Glory hole and Gay bar bitch boys give away free sexual experiences and also derive free sexual pleasure from such experiences. In my Femdom world, you have to pay to play. You will be earning money for me. This file a strong hypnotic tone with background music to help seduce you into a deep trace. Listen to a voice sample or purchase this file at http://Hypnotic-Mistress.com or at my Kink bomb store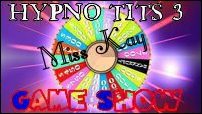 Hypno Tits 3 Game Show Erotic Hypnosis Mp3
Did you ever want to be a game show contestant? Let me tell you a little about my newest erotic hypnosis audio file title HypnoTits 3 which features a naughty game show theme. I can't reveal all of my secrets about this sexy hypnosis file. But I will reveal that this erotic hypno mp3 is ultra seductive as you will become sexually aroused and totally controlled by my big tits. In my game show be prepared to win and lose at the same time. This file is 50:18 mins with a light musical background. You may purchase this file  at my store Hypnotic-Mistress.com or at my Kinkbomb store $40.00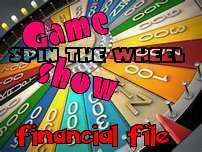 My Hypno Tits 3 Game Show" Financial Domination file $40.00
My newest hypno mp3 is part 3 in a "titillating" erotic hypnosis seduction series I've produced called HypnoTits. My new mp3 features a Financial Domme game show theme and is quite subversive. If you enjoy financial domination and want to be seduced so that you fall so deep into trance, you don't even realize that I am imperially commanding you to tribute me before I awaken you from your trance state, then this ear porn file is for you. And you will tribute me! When I let a few of my ultra generous money slaves test HypnoTits3, money just fell from their hands into my Niteflirt account while they were still listening to my file. No, money piggies, you don't have to listen to HypnoTits 1, 2 and 3 in sequential order, but you should buy all three files and listen to them all, because I'm telling you to and because you ultimately want to make The Money Domme happy! This file is 47:18 mins with a light musical background.Listen to a voice sample and purchase this file at my store Hypnotic-Mistress.com or at my Kinkbomb store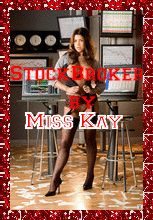 Stockbroker Erotic Hypnosis Mp3
"Cherchez la femme," as the French say in classic mystery films. In these French mysteries, yes, one must search for that singular woman, the beauty, the enchantress, the seductress. In this bewitching file, I play that beautiful mystery woman with special bewitching powers who is searched out by a powerful top executive at a brokerage firm to assist him with a special project that needs a woman with my unique skills to complete. This is a very distinctive file with an engaging story line that will captivate you, bewitch you and make you feel seduced in this sexy and stylish interwoven "noir" scenario. If you enjoy Femdom erotic hypnosis with a dash of Financial Domination, this is the aural elixir for you to listen to and enjoy. While my latest "chez d'oeuvre" is not one of my longer erotic hypnosis files, it is a file that you will savor as a tantalizing break from your workday while you sit back in your office chair, earbuds in your ears, or after you get home and need to de-stress from a tumultuous workday and relax while listening to audio erotica. What makes this particular file very special to me is that it is essentially symbolic of who I am and what I do. I am here in the virtual world, a beautiful, mysterious Erotic HypnoDomme, and you search me out for your fantasy getaways, bliss and release that only my special talents in both live and recorded erotic hypnosis can provide. This file is 35:00 mins with a whisper track This file can be purchased at my store Hypnotic-Mistress.com or at my Kinkbomb store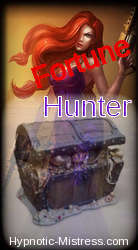 Fortune Hunter Erotic Hypnosis Financial Domination MP3
I, Miss Kay, am a fortune hunter and will stop at nothing to secure my fortune. My eventual plan is to marry a wealthy man in the classic definition of being a beautiful and scheming fortune hunter, and with my seductive beauty, there is no doubt I will make this happen. But, in the meantime, my money slaves need to send me large Tributes and build my fortune. Small Tributes are an insult to me, an elite Financial Domme. Click my Tribute buttons on my website and on my Niteflirt listings. Prove you are worthy of being in my hand-picked harem of money slaves. Only those deemed worthy will be privileged to call themselves my fortune hunter pay pigs. It is a duty to serve under me. Open those wallets money piggies, because money doesn't send itself. Fall short of serving me financially and you will be summarily dismissed. As a fortune hunter, I have a strong and ruthless hunting instinct. Like a hunter honing in on her prey, I smell money and money is the lust that drives me to hunt. Now, it's time to play one of my Money Games or buy one of my Financial Domination mp3 audio files, if you have not served me before, or even if you have, buy another and another. You can never spend enough or give enough to me, Miss Kay, Fortune Hunter. If you see that I am available live, then click to call me on Niteflirt for live financial domination sessions, raise the rate calls and erotic hypnosis findom calls.This file is 48:00 mins and has music in the background. It can be purchased at Hypnotic-Mistress.com were you can listen to a 5 min voice sample. This file can be purchased at my Kinkbomb store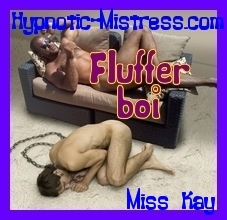 Fluffier Boi Review
I picked up Fluffer boi about a month ago and have been loving the results! I always thought I was straight but have been fantasizing about sucking cock for a while…but never really had the courage to act on my desires.
After listening to Fluffer Boi, I have gone down of 5 guys in the past 5 weeks or so…including 2 this weekend!
Prior to that, I have only gone down on 1 guy in a year…so this recording has certainly worked to help me to act on my desires.
If you have been fantasizing about sucking cock…but haven't been able to act on your desires, I highly recommend this file. I have loved every minute of it ………… Mark my words  …Listen to a voice sample or purchase this file at http://Hypnotic-Mistress.com or purchase at my kinkbomb store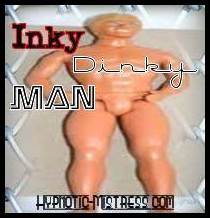 Inky Dinky Man – New Small Penis Humiliation Hypno File
Life is busy and stressful! Sometimes an erotic hypnosis file of 35 minutes in length is like a sweet treat, a mental vacation break from stress that your mind needs and craves. Just like you may crave a treat to satisfy your sweet tooth… And so you need and crave my audio erotica as a break from stress, a treat for your mind. Despite the shorter length of this file, any pun will be intended here after you find out the subject of my latest mp3 audio recording; because, once you are tranced, your mind doesn't really know how much time has passed, does it?
Let me tell you about the latest erotic hypnosis file I have recorded for your delectation. Or rather, for your humiliation. This file is titled: Inky Dinky Man. As you can deduce from the title, this erotic hypno file focuses on small penis humiliation. What I've found about erotic humiliation that takes place under trance is that the humiliation resonates at a deeper level than verbal humiliation during a live phone sex session where you are not under any form of trance or even going through mind bending via conversational hypnosis. Reinforcing the status of being anatomically too small to satisfy a woman's sexual needs within the subconscious will exponentially more powerful humiliation for you to experience. If you are under hung and want to feel the deepest tiny cock humiliation you've ever felt, deeper than what a phone sex humiliatrix delivers live, then you must buy and listen to my Inky Dinky Man audio file now. 35:00 mins with music $21.99 Listen to a voice sample or purchase this file at http://Hypnotic-Mistress.com or at my Kinkbomb store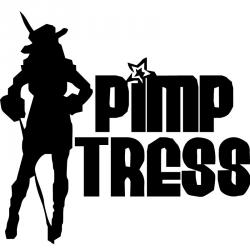 Gloryhole Gigolos – Pimped out for Profit!
This is one of my most wicked erotic hypnosis files ever. For fans of forced faggotization or fantasies thereof, comes my newest file: Gloryhole Gigolos. You see, I find it completely unacceptable that you Gloryhole and Gaybar bitchboys give away free sexual experiences and also derive free sexual pleasure from such experiences. In my Femdom world, you have to pay to play. And this erotic hypnosis file reinforces your place as a Gigolo, that you must be paid for your sexual services. I don't want to reveal too many details about my file. Have you ever read a movie review before seeing a movie and found a spoiler that totally ruined your movie-viewing experience? Well, there will be no spoilers here, my little cocksuckers.
You will buy this file if you are into forced bi, forced faggotization, or if you frequent Gloryholes, gay theaters, gay bars, leather bars, S&M or fetish clubs, gay spas and gay bath houses, etc. Too many gay men cruise and hook up for free and I am going to put a stop to this freebie attitude, faggots. While under hypnosis, you will find out how I am going to correct this freebie mentality and just what I expect of my Gloryhole Gigolos. You will need to prove you are worthy to serve me and the first evidence of such proof will be when you buy my erotic hypno mp3 and then listen to it. You will find out insidiously from the triggers I will have planted in your gay brain just what you will be doing for me after you listen to the file! No spoilers. Buy the file! 41:09 Mins with background music  Listen to a voice sample or purchase this file at http://Hypnotic-Mistress.com or purchase at my Kinkbomb store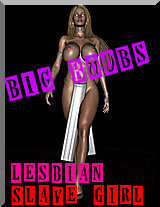 Big Boobs MP3
Bratty little sissy boys are always lacking something that will enable them to be the perfect little lesbian slave girls. Miss Kay is here to bring you into a deep state of hypnosis to enable you to develop just like the perfect little lesbian slave girl should, and grow a pretty little set of boobies. Miss Kay expects her sissy sluts to have a full pair of breasts, so make sure you download this hypnosis to help you grow into the perfect sissy slave girl. Listen to a voice sample or purchase this file at http://Hypnotic-Mistress.com or at my Kinkbomb store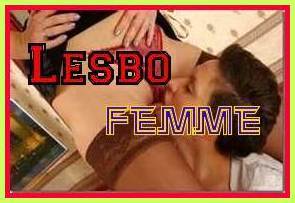 Lesbian Femme MP3This is an hypnosis file that you must buy and listen to and see how intensely it arouses you if you are into Forced Fem, stockings fetish and lesbian strap on play. I use a confusion induction to relax you and help you to achieve a trance like state. Listen to a voice sample or purchase this file at http://Hypnotic-Mistress.com or at my Kinkbomb store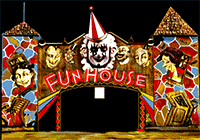 We all remember the days of running off to the fair to spend the last few weeks of summer in a carefree environment? The heaving crowds, the delicious smells of cotton candy and popcorn, the laughter of all those around you – it's everything about summer fairs that we enjoy. Tonight, you'll travel to a carnival like no other. One where Miss Kay gives you the sexual release you've been dying for!
The hot summer heat beats you down, and you decide to go for a walk to the fairground for a bit of evening entertainment. Meeting up with a gorgeous woman who tempts you with soft touches and beautiful body, you enter into a world where fantasy and reality become interchangeable. Miss Kay invites you into her one of a kind Funhouse where you are beckoned into a mirrored maze and brought into a level of ecstasy that has never been reached before. Submit to Miss Kay's commands and release your manhood to her control. Get the tissues ready, because you'll need to clean up after this one! Listen to a voice sample or purchase this file at http://Hypnotic-Mistress.com or at my KinkBomb store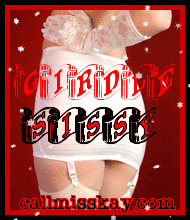 When prissy little boys want to become true lesbian slave girls, you have to be sure to wear the right undergarments. Girdle training is a seductive way to enhance your pretty little figure, and turn you from a pudgy old man to a deliciously curvy little lady. Miss Kay loves her lesbian slave girls in tight girdles and stockings, and she will train you to get them on just right. This file was done as a custom for a very sweet girdle sissy there is some financial domination in this file. 27:17 mins with music …..27:17 mins $22.00 Listen to a voice sample or purchase this file at http://Hypnotic-Mistress.com or at my Kinkbomb store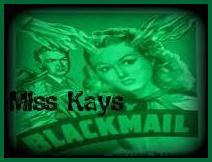 Is blackmail or ruination your dark fantasy or financial domination fetish? Then listen to this
wicked hypno mp3 about how far you will go into my world of blackmail and total ruination
while you are in deep trance. What is especially compelling about this no limits blackmail
hypno audio file is that you will feel how omnipotent and powerful I am to completely ruin
you while you are paralyzed in your subconscious state and how powerless you are to stop me.
A mind-blowing experience, if you dare… 25:21 mins with music  Listen to a voice sample or purchase this file at http://Hypnotic-Mistress.com or at my Kinkbomb store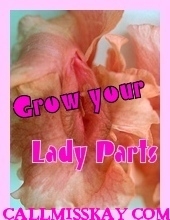 Grow Your Lady Parts*Erotic Hypnosis Mp3: In order to submit and be Miss Kay's prissy little lesbian slave girl, your pussy needs to be just right. You know what you need to do, sissy boy. You need to press the button below, purchase this MP3, and listen to My voice as we walk through growing your own little perfect pussy – just for Miss Kay's enjoyment – and yours, if I permit it.A few words of caution this is a hardcore forced fem file that has intense subject matter that includes growing lady parts, a small bit of financial domination and a very erotic shaving sequence. Enjoy this file it was originally done as a custom file for a sweet sissy, there a 3 more files in the series. 25:07 mins music in the background  Listen to a voice sample or purchase this file at http://Hypnotic-Mistress.com or at my Kinkbomb store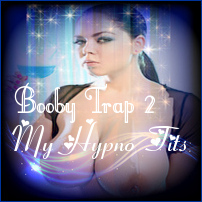 Booby Trap 2-My Hypno Tits Erotic Hypnosis Mp3:
The Booby Trap Series is dedicated to the hypnotic power of my breasts, and what they do to you. This isn't about making you love any pair of tits more. This is about making you love my tits more. This is about being hypnotized and enslaved by my perfectly big, bouncy, soft, warm, tits, and the power they give me over you.
I promise you sweet subbies, you will be hypnotized by my breasts and it will feel so good you won't be able to resist falling over and over again.Enjoy booby trap 2 My Hypno Tits…..37:30 mins $25.00  Listen to a voice sample or purchase this file at http://Hypnotic-Mistress.com or at my Kinkbomb store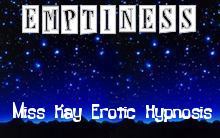 While listing to this file you will begin to drift away and your mind will feel like it is wiped clean by me, just to have it filled up again with my thoughts. You will see the empty black sky and I will help you count the stars while you relax and sleep deep for me,as I take full control of you and your mind with my sweet and sexy voice. Enjoy the deep relaxation and mind control that this file contains.  Listen to a voice sample or purchase this file at http://Hypnotic-Mistress.com or at my Kinkbomb store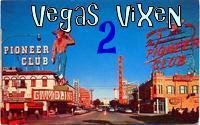 I wanted to take some time to talk about Vegas Vixen 2 Ladies Night. This file is a hardcore forced femme and forced gay/bi content. I wouldn't want any of you to buy this file without knowing what it is all about.If you have ever wanted to experience what a night in Las Vegas with me would be like then this file is for you.I am dressing you, training you to be the sexiest hottest woman you can be. Forcing you out of your regular boundaries, letting you try on your girl persona and hypnotizing you to go with it. Background music 34:28 mins $25.00  Listen to a voice sample or purchase this file at http://Hypnotic-Mistress.com or at my Kinkbomb store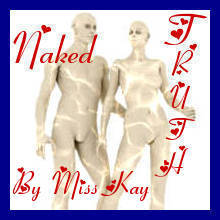 I wanted to explore something special with you in this file. For those of you that don't know this about me, I love CFNM (Clothed Female naked male) and I love to teach you your place. This is a Hypnosis Mp3 with background music. 20:51 mins $25.00  Listen to a voice sample or purchase this file at http://Hypnotic-Mistress.com or at my Kinkbomb store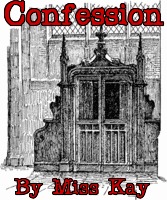 Confession: Miss Kay's Confession A Gentle Warning: This file contains strong hypnosis induced emotional and spiritual manipulation (including reference to some religious iconography), as well as post hypnotic instructions.
Have you ever felt alone and isolated because of your love of being hypnotized and controlled by a sexy, seductive, powerful woman? Have you ever felt the exhausting weight of carrying your secret with you every hour of every day? I know you've been looking for relief and release from your secret, and I want to show you just how good it can feel to confess and release your secrets to me.
Key Words: guided visualization, brainwashing, love and addiction, masturbation command, post hypnotic commands and instructions including lasting submission and orgasm instruction. Stereo Recording Background Music 31:04 minutes Listen to a voice sample or purchase this file at http://Hypnotic-Mistress.com or at my Kinkbomb store
$24.99 »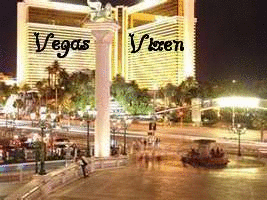 Vegas Vixen: Vegas Vixen is a hardcore feminization file that explores forced gay/bi content. This file will help you to release all of your inhibitions and force you out of your comfort zone and allow you to explore some gay fantasy role play.Did I mention that is part one of a series. This is a Erotic Hypnosis File  Stereo Recording Background Music 41:14 minutes Listen to a voice sample or purchase this file at http://Hypnotic-Mistress.com or at my Kinkbomb store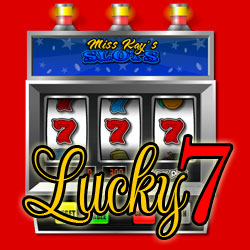 Lucky 7: This is a new take on tease and denial. There is a very fun, very sexy guided imagery induction that will put you right on stage during a very sexy hypnosis stage show. Once I have you just as deep as I want you, I take you backstage to play a very special game with some very special rules. If you can follow my rules and if you can last you will get just what you want. Even if you lose, you still might just hit the jackpot too. This file includes: Deep relaxation and guided imagery based induction, stage hypnosis fantasy deepening process, guided imagery including nudity, masturbation instruction, orgasm control, orgasm command, mild addiction, and mild brainwashing. Stereo Recording Background Music 48:41 minutes $40.00 Listen to a voice sample and purchase this file at my store Hypnotic-Mistress.com or at my Kinkbomb store2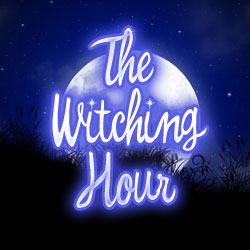 The Witching Hour: I think there is something very soft and very wonderful about hypnosis, something mystical and magical, and I would like to cast my spell on you. I will show you how easy and soothing it is to fall for me, and once I have you lost in my enchanting words I will finish casting my love spell on you…of course you'll have to help. This is a wonderful sexy fantasy that will let you fall even deeper into my control over and over again This file includes: tension release relaxation, a strong countdown featuring guided imagery, guided imagery including: imagery of me as a witch and nudity, post hypnotic suggestions and deep conditioning, love and addiction brainwashing, guided masturbation, and orgasm command. Stereo Recording Background Music 27:22 minutes$19.99 » Listen to a voice sample or purchase this file at http://Hypnotic-Mistress.com or at my Kinkbomb store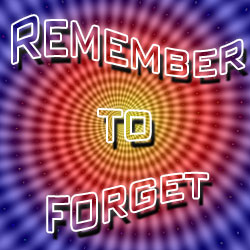 Over an Hour of Hypnotic Control on sale for a limited time! Remember To Forget: This file contains strong suggestions for you to experience very powerful amnesia, and you may not remember purchasing this file after your first listen. This file also includes strong commands to feel your intelligence drain, and to go directly to sleep. This file will not cause any permanent harm to your ability to think and function when awake and out of trance. Please purchase at your own pleasure.- Sometimes it can feel so hard to let go and go to sleep. Sometimes the most relaxing and soothing things can be the hardest if you can't shut your mind off. I will help you relax, and once you have fallen for me, I will take you into my classroom and teach you how to just stop thinking. You will spend some time with me, your sexy teacher, and when I'm done with you you just might not be able to remember what I've taught you. You might not even remember how good it feels to stroke for me and obey me. You might not even remember why you need to listen to me every day. But I promise you, you will fall deep for me. This file includes: sleep therapy, confusion techniques, strong amnesia suggestions, temporary stupefaction, guided imagery, guided masturbation instruction, orgasm control, strong post hypnotic suggestions, and intense brainwashing. Stereo Recording Background Music & Subliminal commands 66:37 minutes$21.99 for a limited time only! » Regular Price: $39.99 $21.99 Listen to a voice sample and purchase this file at my store Hypnotic-Mistress.com or at my Kinkbomb store
Financial AidThis is a hypnosis induced Financial Domination file purchase at your own desire. This file is as much self-help as it is domination. I know how hard money matters can be, and how many hard choices there are with your money. I know how stressful and overwhelming managing your money can be. This isn't a file about taking your money, it's a file about helping you see just what you need to do to make your life more manageable. You will be hypnotized, you will be controlled, and you will give me just what I want. When you go to purchase, you'll see two prices.
-The first one is the standard price and the second one is a very special price for a more discerning sensibility. -Please read my blog "Behind the Scenes: Financial Aid" if you have questions about this second option.
This file includes: guided imagery and deep relaxation, a strong countdown, and powerful post hypnotic suggestions linking masturbation to financial submission. This file also includes guided masturbation, masturbation control, orgasm command and conditioning, as well as strong overt hypnotic commands to tribute and subjugate yourself to me. Stereo Recording Background Music & Subliminal commands 41:17 minutes
$35.00 » $150.00 »   Listen to a voice sample or purchase this file at http://Hypnotic-Mistress.com or at my Kinkbomb store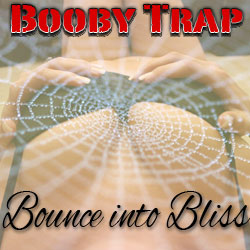 Booby Trap – Bounce Into Bliss Welcome to your first Booby Trap. The Booby Trap series is all about the hypnotic power of my breasts. Everyone knows breasts are hypnotic. Their size and shape, the way they bounce, the way they hold the eye and they catch the mind. It's why so many of you sweet subbies fantasize about them. I want to hypnotize you with my breasts. They are so perfect and so hypnotic that I'm sure even now you can see them in your mind. I am going to hypnotize you with my breasts. My sweet subbies, I want your fantasies to come true, and I promise Bounce into Bliss is all about how easy it is to be hypnotized by my breasts. I know there are other files that include breast worship and fetish reinforcement but this isn't about that. Booby Trap is all about my breasts hypnotizing you, leaving you helpless, and giving you that fantasy you want so much. After all your fantasy is to be controlled by my breasts isn't it? You do want to be controlled don't you? But that's not all. I also know how much you boys love the idea of watching a crystal dangling between a nice full set of tits, and I promise of any of that sounds exciting, you will love Bounce into Bliss. This file includes: A multi-part guided visualization induction, guided masturbation, orgasm control and command, elements of erotic brainwashing with an emphasis on pleasure and addiction, and of course a crystal dangling down into deep cleavage right where you belong. Stereo Recording Background Music & Subliminal commands 33:17 minutes$29.99 » Listen to a voice sample or purchase this file at http://Hypnotic-Mistress.com or at my Kinkbomb store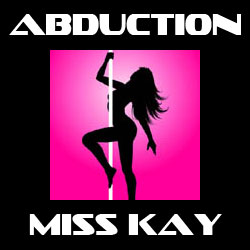 Abduction: Abduction isn't your typical abduction fantasy. After a strong confusion induction you will find yourself getting a lap dance from me at the strip club and I will be kidnapping you. But I'm more interested in kidnapping a little piece of your memory. I will take you away, and I will take your memories away. But I will help you remember some new memories, memories I'm sure you will love to have. This file includes: Confusion Induction, amnesia, confabulation/false memories, mild age regression, guided imagery (including nudity and lap dancing) guided masturbation, orgasm command, implied themes of love and addiction as well as mild brainwashing. Stereo Recording Background Music & Subliminal commands 25:33 minutes$19.99 » Listen to a voice sample or purchase this file at http://Hypnotic-Mistress.com or at my Kinkbomb store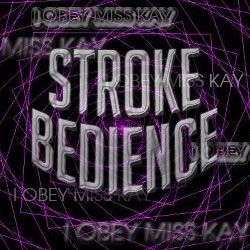 Stroke-bedience Stroke-bedience is an introduction into the pleasure of being hypnotized into submission. You will lose yourself in my words and commands and when I am finished with you you will be my sweet hypnotized subbie. You will feel my words caress you into a soft wonderful hypnotic trance and you will find yourself doing just what I want, when I went. You will find yourself stroking your cock because I want you to, and when I have finished with you, you will be mine. Stereo Recording Background Music & Vocal Effects 25:55 minutes$19.99 » Listen to a voice sample or purchase this file at http://Hypnotic-Mistress.com or at my Kinkbomb store
Your Sissy Clit: You will discover and explore your sissy alter ego,you will learn to let go and get in touch with your girl self that longs to be set free of your man shell. This mp3 a journey of self realization of who and what you are. Enjoy the journey with Miss Kay as your guide. Layered with soft music. Stereo Recording 40:00  minutes  Listen to a voice sample or purchase this file at http://Hypnotic-Mistress.com or at my Kinkbomb store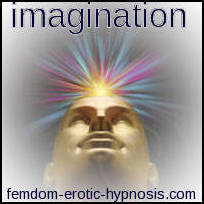 Imagination:
There's "Nothing" in Imagination that will surprise you and overwhelm you. And you certainly won't be shocked at all about what happens as you find yourself falling asleep watching TV when a mysterious spiral starts to spin as your new favorite show begins. No, there's "Nothing" not a single thing in Imagination that will overwhelm you at all.This is an Erotic Hypnosis File. Listen to a voice sample or purchase this file at http://Hypnotic-Mistress.com or at my Kink bomb store
$24.99 »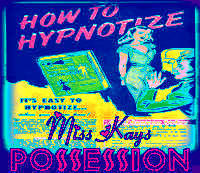 Possession is not for my casual listeners, and is not for anyone that doesn't want to feel me take a greater hold of your mind. There is a great deal of emotional manipulation here, and you may not like the techniques I use to take away control. I take a very strong hand with you in this file. and while my induction might be direct, it is very soft and very overwhelming. Still, that is nothing compared to what makes Possession truly special.You will cum in this file, and you will cum very early. I know that for some of you, my files can be a wonderful and sexy guided masturbation experience where you fall into a soft light trance and follow along until I let you cum. If you listen to Possession, you might be surprised at what happens after you orgasm, and you might find yourself listening to me in a very different way. Stereo Recording 28:08 mins   $30.00 Listen to a voice sample or purchase this file at http://Hypnotic-Mistress.com or at my Kink Bomb store