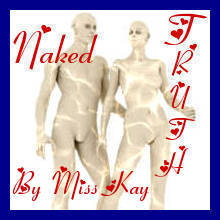 A little bit of naked truth…
I wanted to explore something special with you boys with this file. For those of you that don't know this about me, I love CFNM (Clothed Female naked male) and I love to teach you your place. I know more than a few of you boys love the idea of me as your sexy teacher (Remember to Forget is still on sale, a full hour of hypnosis for a price you won't believe), and I love the idea of you learning your place as my slave and my student.
But there's more to it than that.
Have you ever thought about how it feels to be naked when you listen to hypnosis. I know for a fact that being naked is a very different experience than being dressed. Even if you're under a sheet or a blanket a part of you still knows deep down inside that you're not dressed, not covered, not protected at all, and that is just how you should feel when you give yourself to me. Can you imagine for a moment what it would be like to be naked for me, staring at me while I'm fully dressed, beautiful, powerful, and overwhelming. Can you imagine just how open you would feel? Open and sharing your weakness to me? I know you like it don't you?
Now think about the power that teachers have over all of us. Have you ever thought about just how much a teacher can form your thoughts and inform your views on your self and the world. if you think about it, every time I hypnotize you I teach you a special lesson so its very simple that I should let you imagine me as a more prim and proper teacher isn't it? Oh, you don't have to think about it and you don't have to try and make sense of it. You're my student and you're just here to learn aren't you?
And that's just a little piece of the Naked Truth.