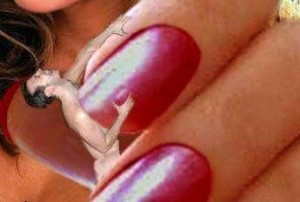 Hey there, little man.  And when I say little, I do mean little!  You're small enough for me to pick up in the palm of my hand.  See?  Isn't that amazing how small and compact you are.
Do you like when I pick you up like that?  I bet you do.  I know it must make you feel all tiny and helpless.  I like stroking your  body with my long fingers.  It's cute how you jump and squeal when I run the tip of my index finger up and down your body from head to toe.
It's kind of fun to just touch you all over like that.  Do you like when I wrap my whole hand around you and envelope you with my fist?  I think it's pretty fantastic that I can hold a grown man like you this way.  The noises you make when I give you a bit of a squeeze are nice, too.
I also like to bring you up to my luscious pink lips, just like this.  I want to give you a little kiss.  Mmm, why don't you kiss me back, sweetie?  Oh, that's so nice, isn't it?  How about I just slide my tongue out from between my lips and have a little taste of you?
Oh, you taste wonderful.  I'm going to lick you slowly all over your body.  It's like having my very own little man lollipop.  I think you like when I swirl my tongue all over you, don't you?
Now I'm going to slip you between my lips and into my mouth.  Yes, I'll push you in nice and slow, feet-first.  Feel my lips envelope your feet and legs first, then your thighs.  Oh, now you're in all the way up to your waist!  I'm going to keep pushing until my lips are wrapped around your chest.  Then, I'm just going to suck you in the rest of the way like I'd suck in a spaghetti noodle!
You just taste so good that I can't help but swallow you….
If you have a fetish for vore, then call Miss Kay for a  voraphilia phone sex fantasy.
1-800-TO-FLIRT
EXT—03024582