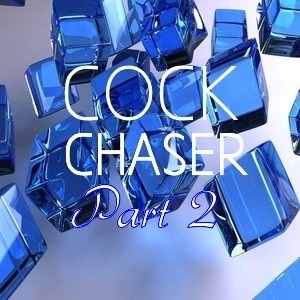 When movies are highly successful, it's nearly a no brainer for Hollywood studio execs to roll out Part 2 and capitalize on the box office success of those films. And so is the case for Cock Chaser. It is one of my most successful non hypnosis mp3s ever. And so I have rolled out Part 2 for all of you horny Cock Chasers! You don't necessarily have to listen to Chaser Part 1 to enjoy Part 2, but of course, if you haven't listened to Part 1, you definitely should! Listening to my forced bi faggot audio recordings should make you become the ultimate Cock Chaser. My seductive voice and mind fuck skills will coerce you to translate your cock chasing fantasies into peak arousal for you secret or not-so-secret fags.
Even though Cock Chaser Part 2 doesn't feature erotic hypnosis to impart its powerful messages, it uses hypnotic features to draw you in and lock you into your cock obsession. Once you are completely obsessed, there is no going back. You may have seen a term floating around online – ear porn. The Cock Chaser series is ear porn and will arouse your mind and make your dick hard at the same time. If Cock Chaser 2 is as successful as the original mp3, you can expect a trilogy! Cock is the final taboo for most men who have grown tired of vanilla porn and fantasies. Click on the Niteflirt Pay to View button

to purchase and download this mp3 or buy it from my Hypnotic- Mistress.com or Kinkbomb store.