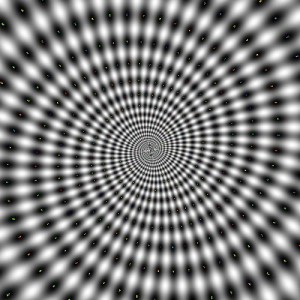 Are you fascinated by hypnosis, but have been too timid to try a hypnosis session?  Let me guide you into a new world, inside your mind, and take you where you've only dreamed of going.  It's time to make your transition complete.  Do you want to become a pretty sissy?  A total faggot?  Or a beautiful girl?  It's all possible through hypnosis.  I can penetrate the conscious layers of your mind and reach your subconscious within a relaxing, but exhilarating hypnosis session.
When you engage in a phone sex call about your sissy, femmy or forced bi fantasies, you are only sharing your fantasies at the conscious level.   You still have too much control over what a Mistress can enact with you.   Then, when you hang up the phone or have your orgasm, for many of you, that terminates your fantasies.  With hypnosis, I can implant triggers, both visual and verbal and I can influence your behaviors, without you even knowing that is happening.  With hypnosis, I can squelch any defense mechanism your mind has erected and reach you, the essence of you and draw you out, transform you.
Stop fighting your inner needs and inner drives, it only creates conflict, and inner conflict is very unhealthy and counterproductive to who you really want to be and how you really want to feel.  Hypnosis is the answer if you want deeper and lasting sissification, faggotization or feminization.   Hypnosis is very powerful and lasting.  We should make the journey together into your mind now. Soon I will have hypnosis MP3s for you to be brainwashed by ME. Call ME now and become MY science project.
1-800-TO-FLIRT (1-800-863-5478)- Ext. 0302-4582