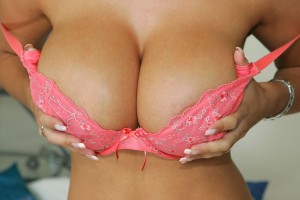 Closer, closer, come closer, till you are seeing double. Double? Of course, you are, you are seeing my Double D's, up close. Keep staring, staring, until you are seeing double. Stare for at least five minutes at the picture of my perfect breasts. Then you will feel so weak, you will feel compelled to become my helpless bitchboy, to serve me, to follow my commands, fulfill my demands. The spell is irreversible. It cannot be undone. Money for Miss Kay? Yes! Double it! You will be thinking in doubles, you can't help it, you've fallen under my breast hypno spell. Double tributes without hesitation, click, click twice.
1-800-TO-FLIRT (1-800-863-5478)- Ext. 0302-4582
My Double D's should be your computer wallpaper, your cell phone background, burned into your brain. Imagine me taking your face and forcing you into in between them, nearly smothering you as I laugh and tell you how powerful my breasts are, how they control you, how they have hypnotized you, I didn't even have to say a word, well maybe a few words: closer, closer, come closer.
You can't resist women's breasts, can you, they've always been your weakness haven't they? And I have the most luscious melons you lust for. And they can be yours… in your dreams! And that's how I will control you, in your subconscious mind. I have implanted a visual cue and now you are powerless to fight it, powerless to resist it! So stop trying! Give in to the hypno power of my beautiful breasts and worship them.
1-800-TO-FLIRT (1-800-863-5478)- Ext. 0302-4582
Ask me how you can purchase more of my Beautiful Breast Pictures