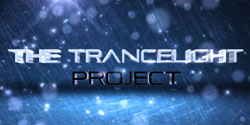 We are erotic hypnotists deeply interested in gathering donation money to purchase a high-tech touch-screen mp3 Crosley Jukebox to be delivered to The Kinsey Institute at Indiana University. The jukebox can hold up to 23,000 mp3s or 1500 hours of content which can easily hold materials donated to the University featuring hundreds of erotic hypnotists like us. The jukebox also converts cds to mp3s, has Wi-Fi access, and is bluetooth compatible. We'd like to see The Kinsey Institute expand its division to include audio artifacts in addition to visual art, statues, and reports.
Dedicated to Erotic Hypnosis in Sex Education
We are dedicated and committed to serving our community! We actively support the furthering of audio media in sex, gender, and reproduction education in colleges and universities.
Thousands of people visit The Kinsey Institute for Research in Sex, Gender, and Reproduction every year. Almost every college textbook that teaches Psychology or Sexology references Dr. Alfred Kinsey for his contributions to sex education and the adult community. We seek to continue his research, and are asking interested students, scholars, and friends to give what they can so we can give The Kinsey Institute a lovely new artifact which plays audio recordings, videos, and can fit in the limited Gallery space.
Please watch the video to see where your money will go!
What We Need & What You Get
We are asking for $5000. We have found a suitable jukebox on eBay for under $4000. Donations will cover not only the cost of the jukebox, but shipping and placement of the item into the Gallery at The Kinsey Institute, maintenance and server upgrades of the internal harddrive, and a mini tabletop jukebox for Trancers (a local meet-and-greet).
Should we exceed our goal, proceeds will be split 50/50 between the adoption of modern artifacts at The Kinsey Institute as well as upgrades and improvements to the Inraptured.com website, a femdom hypnosis resource.
We are asking for $80 to move this project forward. Will you please be a TranceLight benefactor? You're always welcome to come to The Kinsey Institute at Indiana University in Bloomington, IN and listen to hundreds or thousands of donated erotic hypnosis recordings and videos which will be playable on the jukebox YOU put there!
Donate as little as $1 to The TranceLight Project and make Miss Kay very pleased.