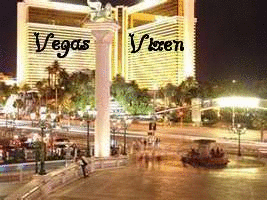 I wanted to take some time to talk about Vegas Vixen. This is maybe the most hardcore file I've released when it comes to forced femme and forced gay/bi content. I wouldn't want any of you to buy this file without knowing what it is all about.
If you have ever wanted to experience being forced out of your regular boundaries, or that you are a little curious about going gay, this is the file for you. Some of you may enjoy the fantasy of being forced, and some of you might just want an mp3 about dressing up like a woman and sucking cock, but I'm sure if you're reading this then you are at least curious about what it's like.
If you are curious, or if you just love forced femme and forced gay/bi I really want you to take a chance and experience this opportunity. I know some forced files can have a very heavy humiliation element, and I know that might be keeping some of you from getting to experience what you want, but I promise that you will find Vegas Vixen One a very inclusive and empowering experience.
Did I mention it's going to have sequels? After all, getting to be the woman you want isn't going to happen overnight.