Don't even bother wishing me Happy Holidays unless you send true Happine$$ with your holiday message. You can send me true happiness in quite a few ways. Make your choices now. Send Amazon eGift Cards, Niteflirt Tributes, Sephora eGift Cards or Virtual Visa Gift Cards. All throughout the year, I make your life richer with my presence, so now it's time to make me richer with presents. My gifts to you are 24/7/365, my beauty, dominance, understanding of complex fetishes, my gift of erotic hypnosis. You simply must bestow me with what I deserve to reflect your undeniable devotion and appreciation.
I expect and deserve to be lavished and feel completely special when I click open eGift Card messages and Tributes. This holiday should be the most special for me ever! And here is how you can make that happen.
Click on the links that will take you to the Gift Cards of choice or Tribute selections. Then fill out and send! It's that easy to make me smile and think of you in a special way too. There are literally 12 days left till Christmas, so get clicking now!!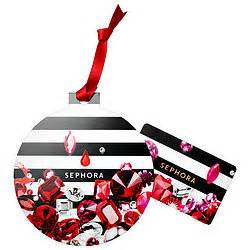 Click to send me an Amazon eGift Card
Click to send me a Sephora eGift Card
Click to send me a Virtual Visa eGift Card
Click to send me a Niteflirt Tribute
Use my Yahoo email address to send me eGift Cards online: CallMissKay@yahoo.com
If you need to enter my name on any of the eGift Card forms, my name is Kay Sparks.