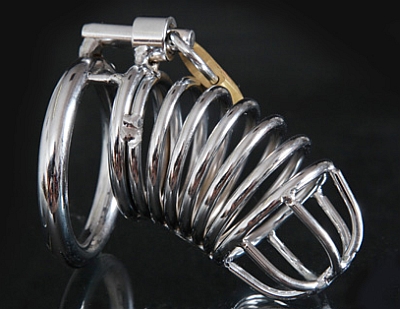 There is no doubt that all sissies, cuckies and compulsive prick pullers should be put in chastity. But in the newest mp3 audio file in my ear porn collection, I also explore why Chastity is also a form of cock control and devotion. I seductively implore and demand you surrender your cock to me and let me lock it up in a cock cage. This new mp3 engages you in erotic Chastity. Listen and have your Chastity device ready to use or fantasize about how I will control your cock and orgasms by keeping your cock locked.
After you listen to my new Chastity mp3, you will be compelled to call me live on Niteflirt to explore your chaste desires in a phone sex session. You may also be compelled to call me to explore Chastity Hypnosis where I hypnotize you not to touch your cock unless I give you permission. I will have complete control over your erotic being. You will surrender to me that deeply if you give yourself to me during an erotic hypnosis session.
This Chastity mp3 is an audio file you will download once you click the button and buy it. You will own this mp3 file and you will be able to play it whenever you want. This is not a Niteflirt phone recording you will have to pay per minute to listen to. I have many erotic mp3 files here in my collection, indulge in my Chastity mp3 file now and check out my others to fulfill your erotic listening needs.